Drywall, Plumbing, and Much More
From drywall repair to junk removal in Walla Walla, WA, Danny Weaver Handyman is here to cover all of your everyday home improvement needs. With nearly a decade in business and a strong commitment to our customers, we have built a reputation for excellence, and we always strive to live up to that reputation. Here is a comprehensive look at our versatile, high quality services: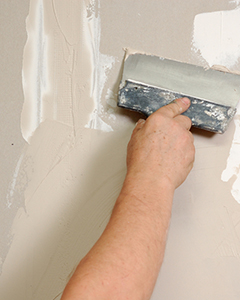 Drywall repair: Investing in quality drywall repair in Walla Walla, WA, ensures that your property stays looking great for a fraction of the price of putting in a new wall. We are happy to offer this popular service.
Dry rot repair: Dry rot is a serious wood decay issue that can greatly affect both your indoor and outdoor property. Fortunately, our repair services will stop dry rot in its tracks.
Minor plumbing: Whether it is a toilet that will not flush, a drain that is overly clogged or some other minor plumbing task, we are here to ensure the problem gets solved in an affordable, convenient and effective manner.
Minor electrical: Lights that won't flip on, wiring that needs to be replaced, new equipment that needs to be installed—our versatile services include providing easy solutions for these common minor electrical issues.
Junk removal: For $60, we will provide a 7' x 14' truck for you to haul away all your unwanted junk. You load the truck, and we'll haul it away for you. Compared to many other junk removal options, this is both the most affordable and the most convenient option around.
When you need a handyman who is affordable, friendly and highly versatile, get in touch with Danny Weaver Handyman. You can reach us by calling 509-240-0731, or by visiting our Contact Us page. Our team looks forward to hearing from you.