Danny Weaver Handyman
Danny Weaver Handyman has been the premier general contractor for the city of College Place, WA and the Walla Walla area since 2007. Client satisfaction and quality work are always considered the highest priorities for our small, dedicated team of hardworking professionals.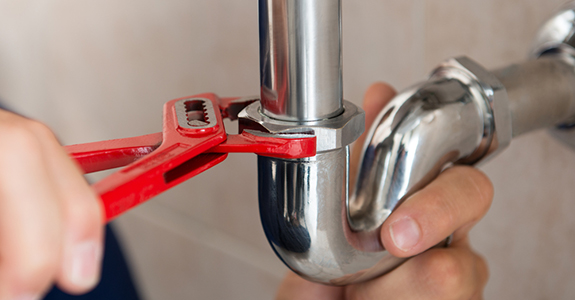 Handyman in Walla Walla, WA
Staying on top of home maintenance and home improvement in Walla Walla, WA can be tricky, especially when every contractor seems to be either overpriced, under-experienced or too "niche" for your needs. Fortunately, the small team at Danny Weaver Handyman has none of those issues. In fact, we have nearly a decade in business, provide the most reasonable prices in town and are happy to perform a wide range of tasks for our valued customers. We have helped hundreds of local homeowners over the years, and we cannot wait to help you as well.
At Danny Weaver Handyman, our number one priority is providing reliable and effective general contracting services for our clients. We are fully licensed, bonded and insured, and offer a wide selection of handyman services, including minor electrical and plumbing repairs, installing ceiling fans, changing faucets and much more. We also offer truck rentals for DIY trash hauling. We live by the motto that no job is too small for us, and that every customer deserves our full efforts and attention. The next time you need an experienced and friendly handyman in Walla Walla, WA, please get in touch with Danny Weaver Handyman. Here are just a few reasons why you should:
We are a locally owned and operated small business in Walla Walla, WA.
Our business offers a wide range of general handyman services.
We are fully insured, bonded and licensed.
We provide $60 trash hauling services—you load, we haul!
Our prices are always fair and competitive.
---
Providing Home Repairs and Handyman Services in:
Walla Walla County, WA
Benton County, WA
Franklin County, WA
Tri Cities, WA
Walla Walla, WA
College Place, WA
Lowden, WA
Touchet, WA
Pasco, WA
Kennewick, WA
Richland, WA
Benton City, WA
Prescott, WA
Ennis, WA
Waitsburg, WA
Coppei, WA
Dixie, WA
Mojinnier, WA
Umatilla County, OR
Pendleton, OR
Milton-Freewater, OR
Umatilla, OR